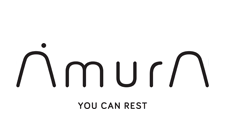 The profound connection with its territory is a fundamental characteristic of the new Italian brand of upholstery and furniture, built on a strong craftsmanship heritage and the made in Italy tradition.
AMURA as "amore", as "solar eclipe" in Tahitian, or "wide smile" in Japanese. But above all: Amura is the Mediterranean warmth of the territory of its origin, Altamura, is the fragile and authentic beauty of the South, is the traditional craftmanship, with quality as a given. An ongoing research of natural materials, the ambition of creating a perfect synthesis of form and function with its design,
the obsessive attention of artisanal finishes in a technologically advanced context. These are the values in AMURA.Not a simple brand, but a laboratory of research and experiments on shapes, design, trends and materials, with an incessant look at innovation that never abandons the fondations of the craft and of its origins. A project born out of the the talent and inspiration of Emanuel Gargano and Anton Cristell, who have gathered a team of researchers, creatives, artists, desingers to work on concepts, products and spaces, always focusing on the people who live and experience those spaces.